Custom Orders
Send us your idea and we will make your nerdy design come true! Some specifications we'll ask for: design idea (size, placement, colors), shirt color/size/style. We will work with you to bring your vision to life!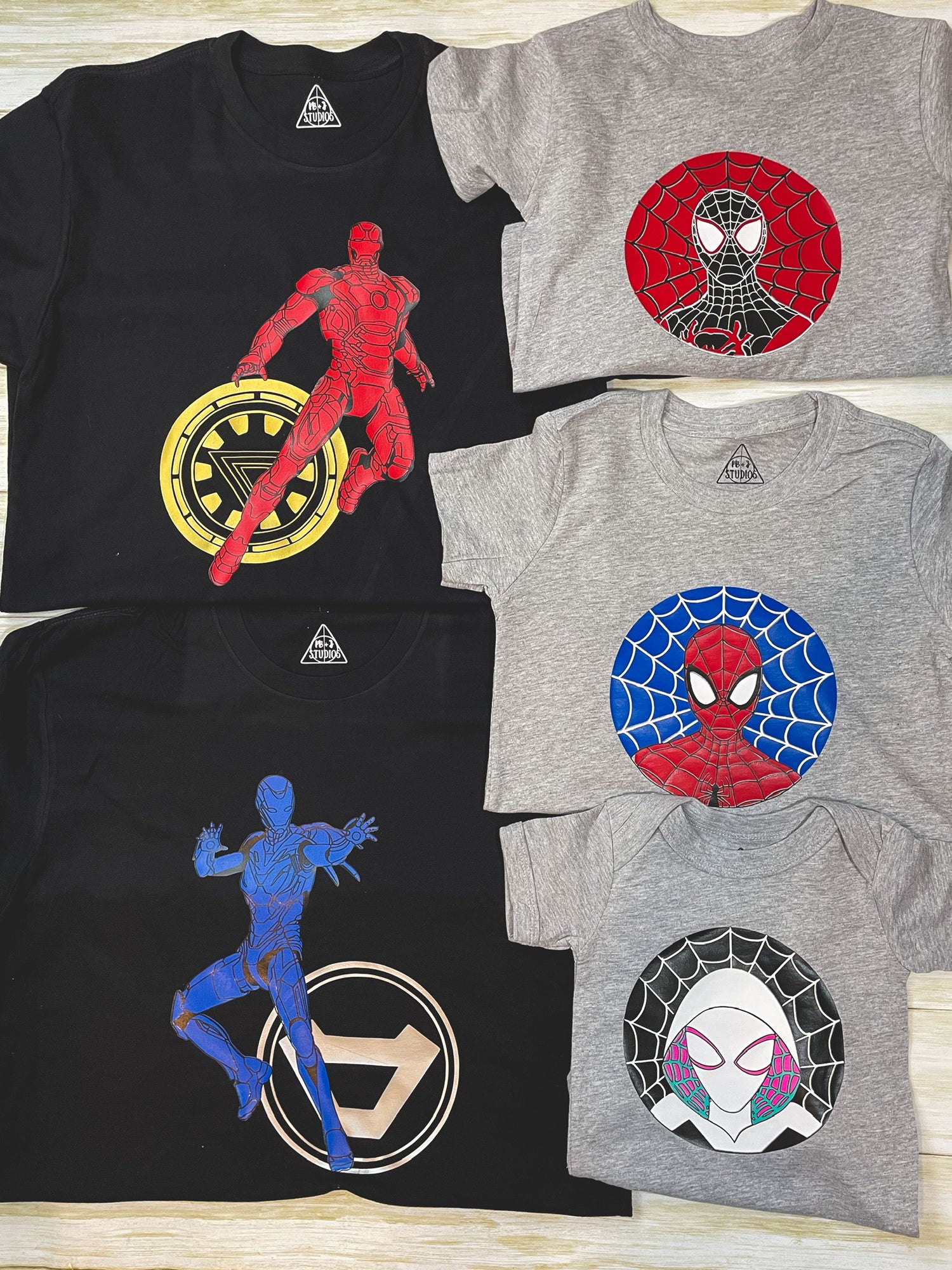 Our latest custom order
Julianne was looking for something unique and handmade for the whole super family, she reached out to us with an idea and we created a memory that they will treasure for a lifetime.!